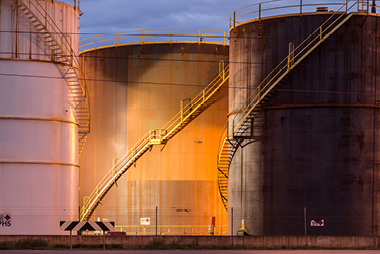 26 Mar

Commercial Risk Outlook Report – March 2019

SV Partners will soon be releasing the seventh edition of the Commercial Risk Outlook Report, providing an analysis for March 2019 with regards to the current state of Australian businesses relative to their commercial risk. This Report analyses industries and regions within Australia where incorporated operating businesses are predicted to face financial distress within the next 12 months.

We encourage our professional network to use this Report to understand the key drivers of commercial risk that may be impacting their client's risk of financial distress.
Key contributing factors that may impact the risk of a business
The commercial risk score of a business is contingent on various factors and may be impacted by the behaviour of a business. Some types (but not limited to) of business behaviour that can impact a commercial risk score are;
The type and frequency of credit enquiries;
Defaulting on payments;
Adverse events recorded on the business or the directors of the business, such  as an administration or credit enquiries;
Age and size of debt on the company file;
It is important to keep an eye on your client's if the 'behaviour' of their business does change.
What signs should a professional be looking for regarding their client's business behaviour?
As the old saying goes, prevention is better than the cure. We often inform professionals that there are warning signs to look out for when assessing their client's progress. Consequently, missing these key signs could lead to insolvency. Some of these factors are:
Inability to produce accurate financial information
Overdue taxes
Poor relationships with financial institutes and the inability to borrow further funds
Creditors remaining unpaid outside standard industry terms
Legal letters of demand, summons, judgements and warrants issued to recover debts
If you keep an eye out on your client's business' health and notice the above issues, please call our office and we can provide
a free consultation for your client.
Here is a snapshot of the industries and locations where your clients may be experiencing higher risk (according to the latest March Commercial Risk Outlook Report):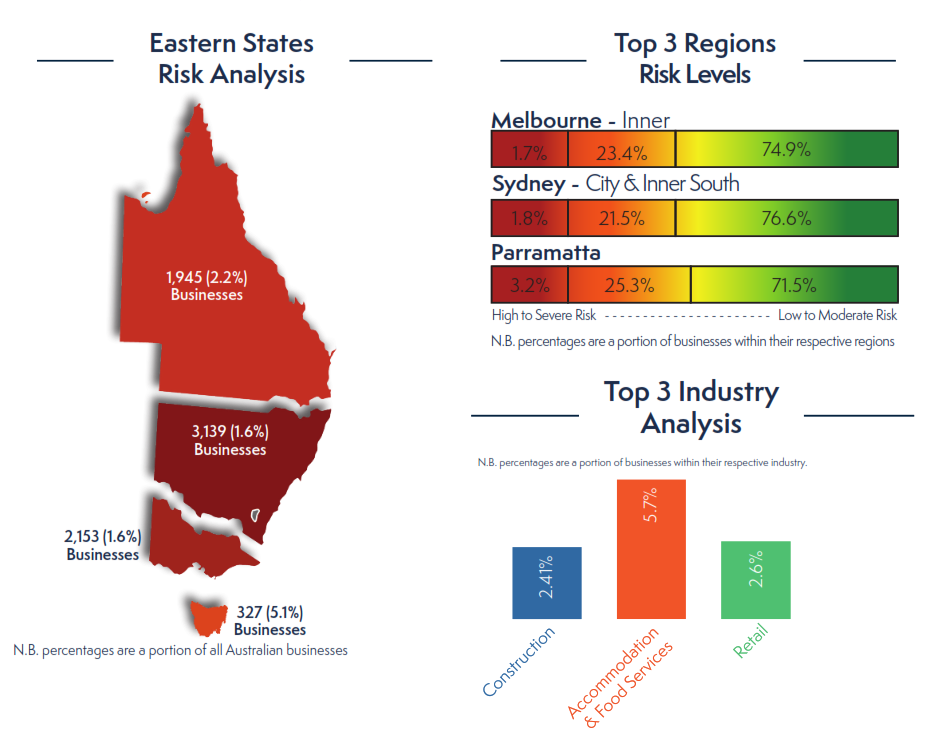 The essential element in making sure your plan succeeds is keeping track of your actual progress against what you had expected. As trading conditions change, you may need to adjust your plan. If you or your clients require advice regarding these points, get in touch with one of our expert advisors on 1800 246 801.
Article written by Terry van der Velde, Managing Director, SV Partners Queensland
Are you concerned about your financial position?
Contact us now for an obligation free consultation on