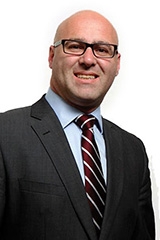 12 Jul

Michael Carrafa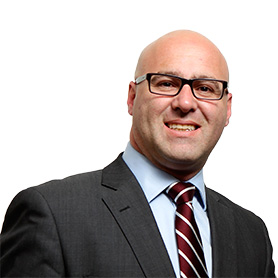 Michael's professional career spans over 25 years and he has experience in all facets of personal and corporate insolvency matters and business advisory. Michael commenced his career in insolvency in 1994 with Sheahan Sims (later Sims Lockwood) and has also worked in other accounting firms working on a diverse range of insolvency engagements in the areas of construction, retail, professional services, manufacturing, together with specific engagements including due diligence reviews and investigative/expert accountant reviews.
He has undertaken specific investigations into insolvent trading, unfair preferences and uncommercial transactions and has prepared specialist reports for various stakeholders including financiers and the Australian Securities and Investments Commission. One of the originating directors of SV Partners in Victoria, Michael holds the position of Executive Director of SV Partners Victoria and sits on the National Board of SV Partners.
Specialisations
Michael specialises in the construction and retail industries, having conducted a number of construction and retail administrations often requiring the company to trade-on to complete with a view to sale. He has a team of construction and retail industry experts he can call on to facilitate those matters where necessary.
Key projects
Michael has acted as a liquidator, receiver, voluntary administrator and trustee for over 500 companies and individuals since December 2009. He has prepared numerous insolvency reports, some of which have been used in Court proceedings involving family law matters, preferential payment recoveries and insolvent trading. He has acted as an independent valuer appointed by the Supreme Court of Victoria in a business dispute amongst directors/shareholders. He has also worked on insolvency administration of publicly listed reporting entities seeking to re-list on the ASX, together with complex pooling Deeds of Company Arrangements.
Administrations have been conducted in the following industries:
Construction
Retail
Manufacturing
Hospitality
Transport and freight
Qualifications
Registered Liquidator
Registered Trustee
Memberships
Chartered Accountants Australia and New Zealand
President of Melbourne Forum Inc.
Are you concerned about your financial position?
Contact us now for an obligation free consultation on