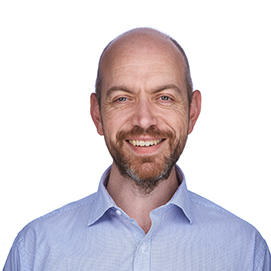 02 Dec

Stuart Otway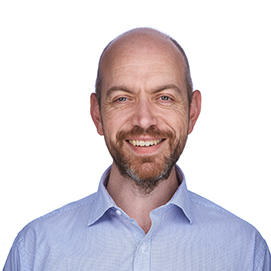 Stuart has over 20 years' experience in all types of insolvency matters and is a leading registered liquidator and registered trustee in bankruptcy. His experience extends across various types of administration, mainly specialising in the SME market.
Stuart's expertise and skills have led to maximised returns to creditors in many appointments through investigations and recovery actions. Stuart's passion is working with clients to determine whether a strategy can be developed for business recovery. His approach to all matters is to explore all available options before embarking on a course of action.
Throughout his career, he has been responsible for numerous voluntary administrations resulting in businesses continuing operations either through restructuring or sale on a going concern basis.
Specialisations
Property & Construction
Retail
Manufacturing
Logistics
Tourism and hospitality
Primary industry
Key Projects
Stuart has worked on various key projects involving highly complex solutions including:
A voluntary administration of a bakery with over 100 staff. The restructure of this business allowed for the company directors to adopt new strategies from market to operations, resulting in continuous trade and profitability.
A deed of company arrangement of a large plumbing contractor with over 110 employees, requiring negotiations with key stakeholders on major contracts, resulting in the company to continue operation and minimise their time in administration.
A receivership of a timber manufacturing company leading to a sale of the business as a going concern. Stuart's involvement allowed for a substantial return to secured creditors.
A voluntary administration of an internet services provider, resulting in the sale of the business as a going concern and a deed of company arrangement to address the claims of creditors.
A voluntary administration of a services company providing a variety of services to pharmacies in a group with liabilities of $21m.
A voluntary administration of a regional transport company resulting in the restructuring of the business and the continued employment of 44 staff.
Liquidator of a commercial electrical contractor with five large construction projects underway, employee entitlements of $2m and unsecured creditors of $6m.
Qualifications
Registered Liquidator
Registered Trustee in bankruptcy
Bachelor of Accounting
Memberships
Fellow of CPA Australia
Member of Australian Restructuring Insolvency & Turnaround Association
Member of Chartered Accountants Australia and New Zealand
Member of winSA
Stuart Otway's Recent Articles
Are you concerned about your financial position?
Contact us now for an obligation free consultation on