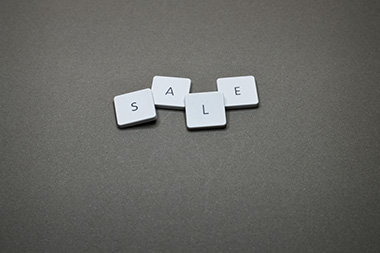 24 Sep

SV Does the Business

When a company is placed into liquidation, many people make an assumption about the company's affairs and the ability to make any realisations from the company's business. This assumption is typically that there is no prospect the liquidator could achieve a sale of business.

Because of this assumption, directors of companies often continue trading businesses (frequently at a loss) until they believe there is no prospect of achieving a business sale; only at this point will they seek help from their advisors.

This strategy can put directors at risk as they are disregarding their duties to the company and may be exposing themselves to claims such as insolvent trading.

If a company is facing financial difficulty and is exploring a sale of business as a method to liquidate assets to pay debts or simply as a strategy to exit, a few items to keep in mind are:
Has a plan been developed to attend to the business sale?

This is critical, as it will help the company understand the costs associated with completing a sale, the steps to be undertaken to achieve a sale and how long it may take to achieve a business sale.

Does the company have sufficient cash resources to complete a business sale?

Ensuring a company has developed a plan with a timeframe to complete a sale and preparing a cashflow for the business for this timeframe will help the company understand if it has sufficient available resources to complete the sale process. There is no point starting a sale process if the company doesn't have the resources to finish it.

Assessing pressure from creditors and the need to communicate.

If a company is facing financial difficulty and has outstanding debts owing to its creditors it is important to consider the enforcement action these creditors may take. News of a business sale will spread rapidly, so it is important to consider the need to communicate any proposed business sale with creditors. The last thing a company trying to sell its business needs is a stop supply or further demands being issued by its creditors.

Avoid deviating from the plan.

If the business sale does not occur in line with the initial plan and the company's financial position has not improved, it is time for the company to speak with its advisors and consider a new strategy.
At SV Partners we regularly complete business sales under a number of different formal appointments (voluntary administrations, deed of company arrangements, receiverships and liquidations).
Example Scenario
In a recent liquidation, SV Partners were appointed to a company which operated a long-standing retail and wholesale business. Prior to SV's appointment the company was experiencing financial difficulty and with the assistance of its advisors, had attempted to sell its business. Efforts by the company and its advisors continued for over 6 months with no success. Unfortunately, the company's turnover and available cashflow continued to fall during this period and SV were appointed as liquidators to wind up the company's affairs.
Following the appointment, SV immediately began discussions with key stakeholders associated with the business to determine if a sale could be achieved. SV was successful in securing the support of the landlord and was able to secure the company's intellectual property which were key to achieving a business sale.
SV received significant enquiries from interested parties and within two weeks of the appointment had secured a business sale which dramatically reduced the creditors in the liquidation as it ensured an assignment of the lease for the premises occurred (a new 5 year lease had recently been entered into which gave rise to a significant claim by the landlord) and a number of key suppliers' accounts were paid in full. This had the added benefit for the company's director of eliminating numerous personal guarantees which would otherwise have been called upon and could have resulted in him becoming bankrupt.
The takeaways from this recent business sale SV completed in a liquidation are:
Appointing an insolvency practitioner who can see the big picture and act swiftly is critical;
Involving insolvency practitioners who deal with business sales regularly can turn what appears to be a difficult sale process into a simple one;
A liquidation is a catalyst which will bring interested parties to the table; and
Business sales in liquidations can be achieved and can aid in reducing director's personal exposure.
Article written by Michael Jeston, Associate Director – SV Partners Brisbane
Are you concerned about your financial position?
Contact us now for an obligation free consultation on