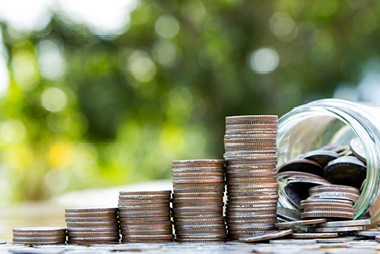 24 Sep

Affordability of Professional Fees

The National Australia Bank (NAB) Professional Services Insights Report (2018) found that small and medium sized enterprises (SMEs) regard accountants and lawyers as important professional service providers to help manage their business performance.

Accountants and Lawyers sit in three of the top four spots in terms of trust and importance around business performance. This is in addition to SMEs relying on business networks for support or advice. With almost 82% of SMEs relying on accounting services within a 12 month period, it is vital that professionals can provide support when SMEs need it not just when they can afford it.

Interestingly, 54% of surveyed SMEs preferred fixed fee billing. This indicates that SMEs consider the affordability of professional services when seeking advice.

At SmartFee, we often see firms billing their clients annually and up front. These can add up to substantial amounts but with the SmartFee payment option, clients are able to pay over more affordable monthly instalments. While clients are able to prioritise their financials and alleviate any additional strain on cashflow, firms are paid in advance and spend minimal time chasing payments for services already rendered.
SmartFee working for your business
We recently sat down with Melanie Power from MelaniePower.com to find out why SmartFee works for her business. Melanie is the founder of the Kickstart for Bookkeepers Program Series and a long term advisor to small business providing mentoring around business growth, financial operations and technology. MelaniePower.com offers SmartFee as a monthly payment option to help clients with their cashflow so they can get the advice when they need it and not just when they can afford it.
SmartFee: Why did you choose to offer SmartFee to your clients?
Melanie: Offering payment options is always great for clients. Monthly payment options form part of the value offering we provide and a point of difference. Businesses don't always have the cashflow so being able to offer this payment option is awesome!
SmartFee: How has SmartFee helped your business?
Melanie: SmartFee has helped remove the barrier to entry for our services. Cashflow is a big thing for smaller and startup businesses. Having the ability to offer funding outside of one's own resources at a competitive rate is highly attractive. This is something we recommend to our clients to provide too.
SmartFee: What sets SmartFee apart from other fee funding providers?
Melanie: I approached other fee funders in Australia, but they wouldn't assist my business. SmartFee supports what we are doing in the industry.
SmartFee: What would you say to someone who is considering offering SmartFee as a monthly payment solution to their clients?
Melanie: Just do it! It's great for your business as you have the upfront cash injected into your business. It also gives your client certainty around the cost associated with the delivery of your services. It makes value packaging far easier.
SmartFee: Would you recommend SmartFee to other professional firms or clients?
Melanie: Absolutely. In fact, I do so as part of my Bookkeeper Revolution Community and the Kickstart for Bookkeepers Programs I run.
About SmartFee
SmartFee is the monthly payment option for professional fees. Simply put, SmartFee helps businesses pay invoices issued for professional fees over a monthly instalment plan. We do this by funding the invoice, so your firm gets paid up front (by SmartFee) for the total amount of the invoice and the business owner pays the total amount owed on the invoice over a monthly schedule.
Article written by Greg Whittington, Business Development Manager, SmartFee
Are you concerned about your financial position?
Contact us now for an obligation free consultation on