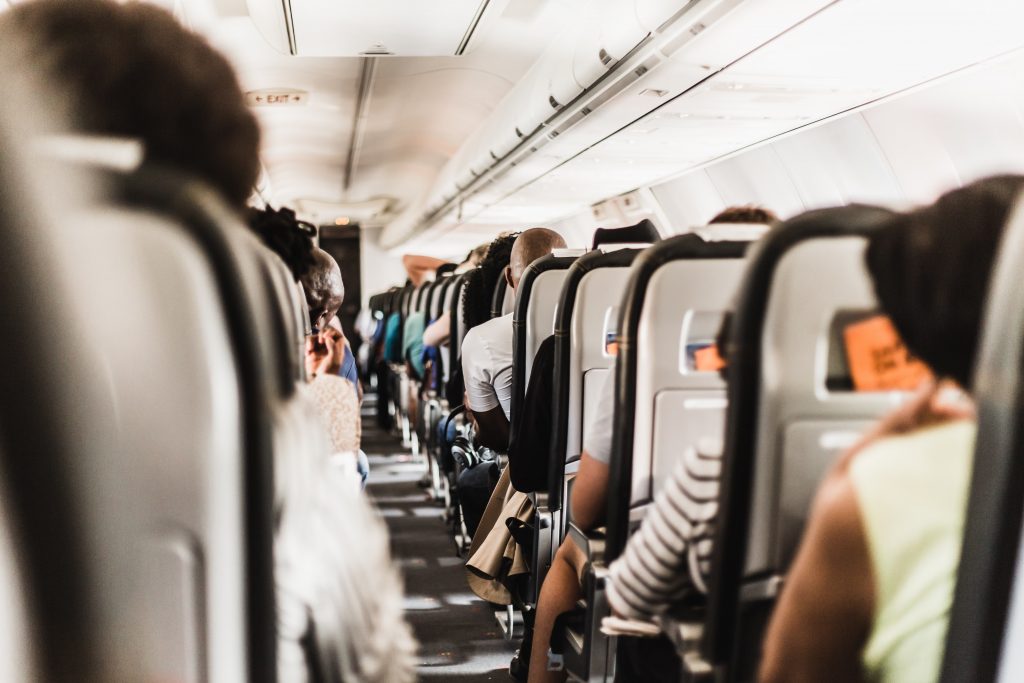 22 Jun

Travel Vouchers & Insolvency – Clear Skies or a Turbulent Ride?

Reading Time:

5

minutes

Australians love to travel.

We're an adventurous and resilient lot. COVID-19 has tested that resilience on a number of fronts, including the restraint on exercising our free movement. Global tourism and air travel has effectively been brought to a resounding halt, and the Domestic travel front hasn't fared much better, with the pandemic causing some State Governments to impose hard border closures, all but surrendering certain state economies to the same fate as the global market and declaring their state vacation destinations "off limits".

The pandemic has placed a severe financial burden on carriers and intermediaries (and their stakeholders). A travel intermediary is an organisation that buys and/or sells travel, such as agents, travel management companies, distributors, tour operators, and wholesalers.

Virgin Australia's woes have been portrayed extensively by media outlets, as has the ailing share price of listed travel agencies Webjet and Flight Centre. As global and domestic demand evaporates, carriers and travel intermediaries have been affected by large-scale cancellations and rebookings. Some unfortunately will succumb to their circumstances and enter a form of external administration.

As purchasers and users of travel products, consumers have a number of financial interests in (and risks associated with) carriers and travel intermediaries. In the digital age, consumers of travel products can purchase via a number of payment mediums, including travel vouchers. Vouchers can arise from gifts or credits (say, in lieu of a refund after a booking has been cancelled).

Disruptions to travel plans are an inevitable part of the journey, however the Insolvency of a carrier or travel intermediary, brings angst for consumers holding travel vouchers, concerned at what (if any) value they continue to hold.

Creditor Status

In an insolvency context, consumers holding travel vouchers issued by an insolvent carrier or travel intermediary are entitled to claim as an ordinary unsecured creditor and share equally in the distribution of the Company's assets.

As a creditor, consumers bearing travel vouchers are entitled to request information from the External Administrator at any time, concerning the affairs of the externally administered Company.

Travel Voucher usage during an Insolvency Event

Consumers should proactively exercise their rights and obtain information as to the type of insolvency appointment the Company is subjected to (for example Voluntary Administration or Liquidation) and to what extent (if any), a travel voucher is available for redemption during the course of the external administration or by other means.

Liquidation

Liquidation is ordinarily associated with bringing the business of a Company to an end.  The business may have ceased to trade on or prior to the appointment of the Liquidator. Alternatively, the business of the Company may have been sold as a going concern and may now be operated by, say, a third party.

It is unlikely that a Consumer would be able to use a travel voucher in a Liquidation context as it is probable that the business has ceased trading and (in that circumstance) there is no service to redeem. This may not be the case however if the business was sold prior to Liquidation and is now operated by a third party.

The appointed insolvency practitioner will be able to tell you this and direct you to the current operator in order to determine the ongoing utility of your voucher.

Voluntary Administration

The scale and complexity of a travel intermediary will influence the type of insolvency event utilised. Recapitalisation or formal restructure will ordinarily be undertaken via a Voluntary Administration and Deed of Company Arrangement (DOCA) / sale of business process. This will signal an intent to have the business of the Company continue as a going concern (in one format or another).

It is common for an Administrator, conscious of preserving the Company's image and branding, to incentivise consumers to continue to utilise the Company's services. This could include the honouring (say, in part or possibly, in full) of any outstanding travel vouchers issued to consumers prior to the Administration. For example, the administrator of an airline may agree to accept a $250 travel voucher in full, on the condition that the consumer makes a $500 transaction and pays the other half, say, via cash, money transfer or credit card.

It is important for consumers to note that the extent of any incentives offered (including the honouring of travel vouchers) is at the complete discretion of the Administrator and will be influenced by such considerations as cashflow management, operating constraints and capacity.

Travel Vouchers vs Chargebacks

A chargeback is a reversal of a transaction that sees money repatriated from the merchant (carrier/travel intermediary) to the consumer.  It is available where payment is made via credit or debit card only (where the "credit" function is utilised) and where the travel products from a travel intermediary have not been received.

A chargeback is not available where the payment is made in cash or where the card holder has already accepted a travel credit/voucher.

Can I rely on Travel Insurance?

It's highly unlikely, as most travel insurance policies exclude claims for travel intermediary or carrier insolvency. Customers should however carefully check their policy wording.

Select insurers do offer a financial protection scheme for the customer if any travel intermediary defaults on a product booked through their platform.

Other Tips for Consumers
Take the "Bird in Hand" approach – if you can obtain or are entitled to a refund (rather than a credit or voucher), take it. After all, cash (or cash in your bank) is king! Check your terms and conditions carefully and consult the ACCC website for information on your consumer rights (it's possible that certain terms are not legally enforceable, such as blanket "no refund" clauses). In some circumstances, such as airlines, a refund is mandated (on request), as opposed to being optional.
If you qualify, a chargeback is the easier and better alternative to a scuffle with an insurer, although a valid insurance claim may prevent a charge back from being available.
Consumers would be minded to retain records of their payments and correspondence with the relevant carrier/travel intermediary and contact their bank with the relevant chargeback request and supporting documents as soon as possible. Each credit card scheme has different limits as to the timeframe you have until your charge back rights expire. They vary from 45 to 120 days from the transaction date.
Insurance policies could be a "last throw at the stumps" for cash customers, who otherwise will be resigned to hoping there are funds available to distribute to unsecured creditors.
Know your provider – is it the carrier itself, an agency or a third party booking website.
Like anything travel related, it pays to act early, keep tabs on any changes, retain detailed records and know your rights. Otherwise, you could be in for a turbulent ride.
Article written by Fabian Micheletto
Director, SV Partners Melbourne